An engineering team
committed to every project
Sugerendo is a consulting firm specialized in software and systems engineering in the digital commerce area.
The basis of our growth is the capacity of adaptation and innovation of our team, made up of a multidisciplinary group of computer and telecommunications engineers that have previously worked in top level companies, developing projects with a high level of programming and R&D.
Our success is our clients' success

To offer specialized services in software and systems engineering to enable omnichannel commerce. To design, implement, integrate and optimize technology solutions that increase operational efficiency and our clients' satisfaction.

To be recognized as a leading company at a global level in the sector of consulting and technological implementation of commerce solutions.

Excellence, our projects are a reflection of who we are as a company.. Team, our human capital is our most valued asset.
Integrity, we believe open and sincere communication is the key to success. Efficiency, we work to optimize the return on investment of our clients.
We work with agile methodologies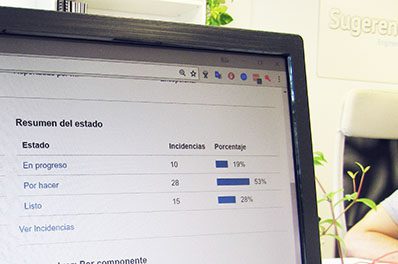 Through Agile Methodologies like SCRUM, we help your company to save time and money. This is method which emphasizes frequent updates on the progress of the work being done through regular meetings with the client.
Total transparency with the client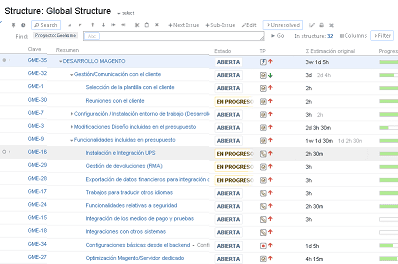 We work internally with Project Management Systems and we put them at your disposal, so you can know the current status of the project, the time spent on every task and track them correctly.
Tailored commercial quotes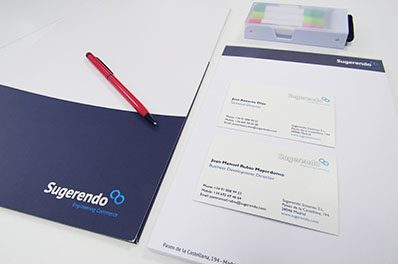 We optimize the budget distribution based on the priorities of your company. Our work formulas contemplate the possibility of working in a closed project or through work days of our team members.
Highly talented engineers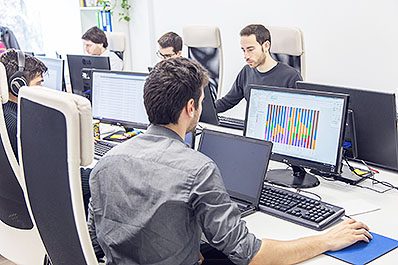 Our team is composed of different profiles, such as project managers, team leaders, software architects, certified developers and testers, all working with the aim of your project being developed on time and on budget.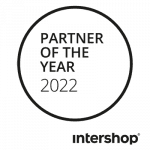 Sugerendo is certified partner
of top rated e-commerce solutions
Our track record in the world of e-commerce has guided us to select the best solutions to ensure the development of robust long-term e-commerce strategies for our customers.
It is that experience that led us to become an official partner of Intershop, the largest independent supplier of omnichannel commerce solutions and one of the best positioned in B2B eCommerce segment according to independent analysts.
Nuestro abanico de servicios se completa con el partnership con Salesforce, cuya herramienta Salesforce Commerce Cloud es una de las mejor valoradas para B2C según los mismos analistas independientes.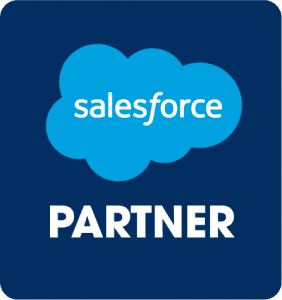 We are passionate about e-commerce
We organize e-commerce events
Also with the aim of promoting best practices within the industry, Sugerendo organizes executive breakfasts with limited capacity in which we introduce industry personalities with e-commerce managers of leading companies and digital leaders. These events are done on a regular basis and experts in certain areas give their point of view on hot topics such as omni-channel or B2B e-commerce.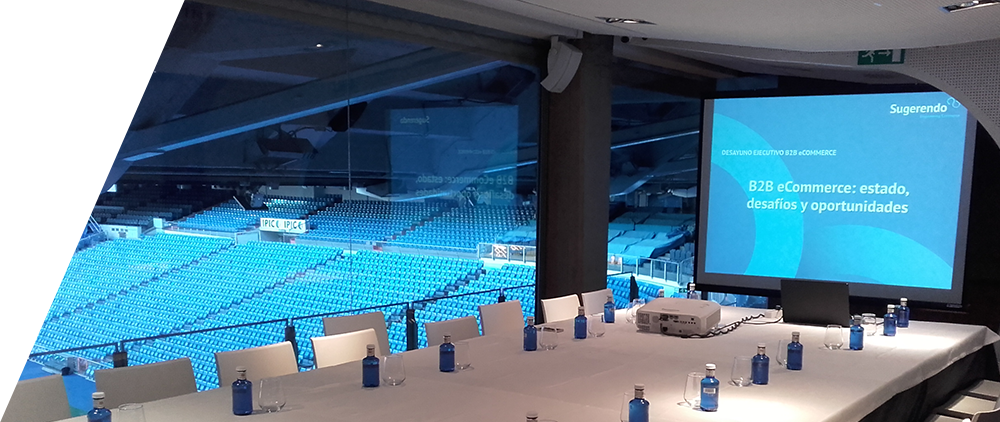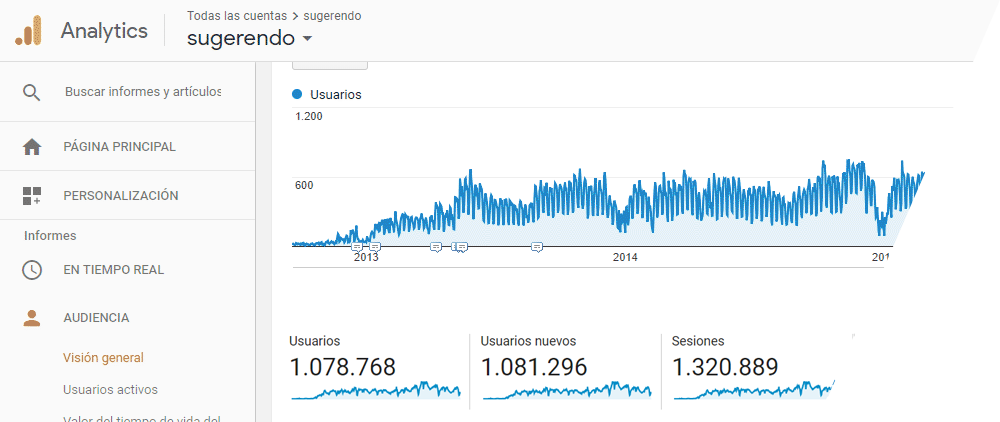 has been read by more than 1.000.000 visitors
In Sugerendo, we are aware that there are still a lot of things to improve on in the e-commerce world and there are still a lot of people, entities and companies that need specialized knowledge in the field. To contribute with our small "grain of sand", we decided some years ago to launch our own e-commerce Blog, offering valuable information, formative and investigative articles, tutorials and texts with good practices. Nowadays, our blog has become a reference in the Spanish-speaking world, with more than 1.000.000 unique visitors since its launch date.
We are the authors or the report
"Ecommerce Benchmark Spain"
Since our start, we have always been interested in advising and implementing the best practices in our clients' projects. Soon, we realized that there was no type of reference which would allow people to make comparisons with the best players in the e-commerce national scene. Due to this void, we decided to burst onto scene and write a report, which may be the best one done in Spain about the status of e-commerce technology. This work resulted in an interactive dashboard that allows any user to extract useful information in order to perform a solid strategy in the online channel.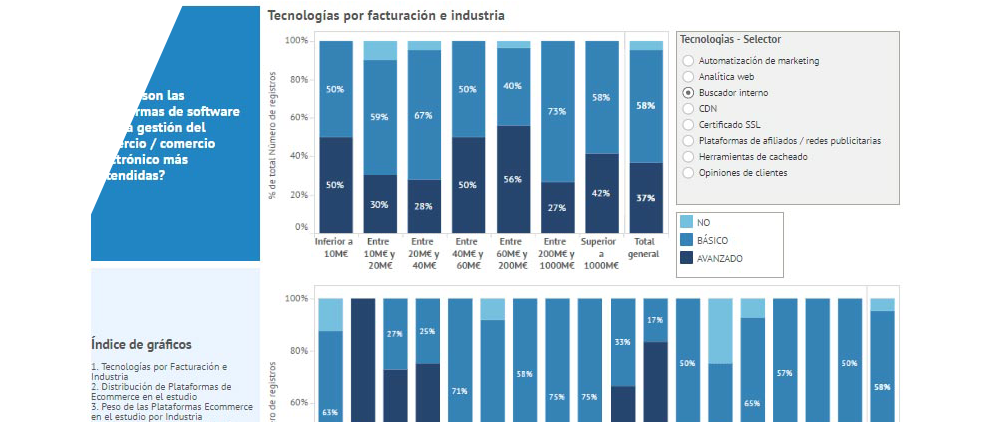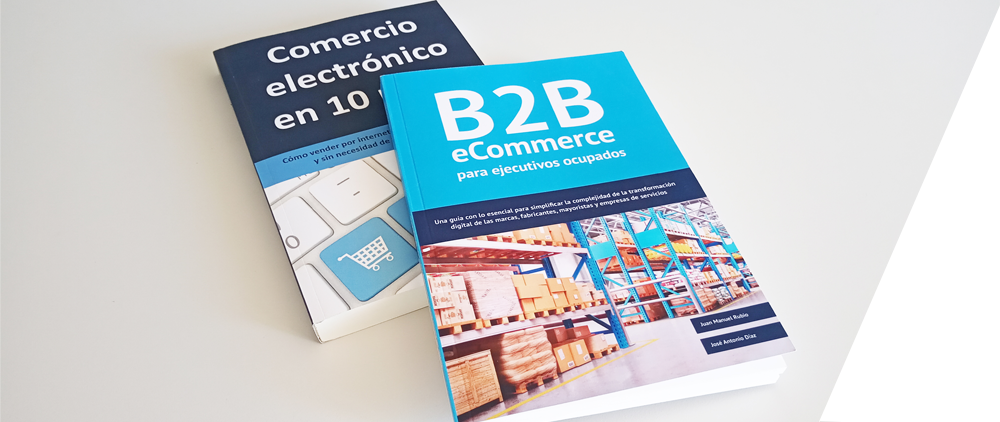 And if this was not enough...
we have written a couple of e-commerce books
We are passionate about e-commmerce. If you do not believe it, here is a physical evidence: our own books. Learn to test and validate your idea of ​​selling products or services on the Internet through an e-commerce portal, in the shortest time possible and minimizing expenses or, on other hand, get quick knowledge on how to launch a professional corporate B2B commerce site. Get them on Amazon!
Work with us,
we are constantly looking into the market seeking for the best talent